111 Mercer Street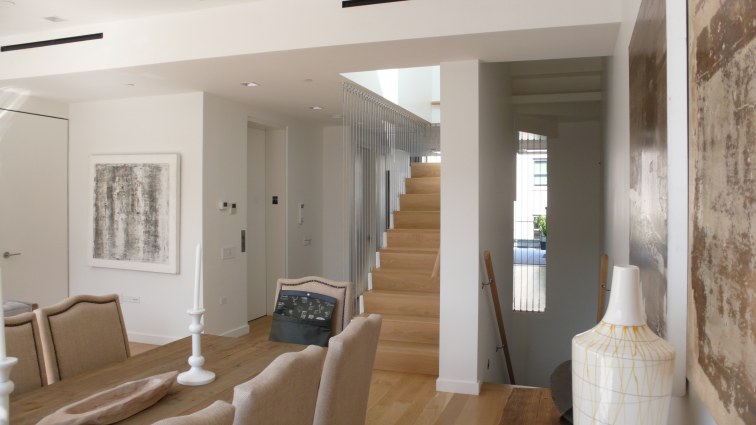 About this project
Located in the heart of Soho, 111 Mercer Street is a gut rehabilitation and restoration of a historic cast iron building, transforming the manufacturing building into a collection of 4 modern luxury loft residences with a commercial space on the ground floor.  As part of the work, an additional floor was added onto the building, making the top 2 floors a duplex unit with access to a rooftop terrace.  Each individual loft unit is an urban retreat into comfort and history, yet the location of the building injects you into the excitement that only this neighborhood can offer, being within reach of the star-studded Mercer Hotel.  This building and the architect, Arpad Baksa, was prominently featured on television in Bravo's Million Dollar Listing New York.
New York City has the largest collection of cast-iron architecture still existing in the world today, the majority of which is found in the SoHo neighborhood of Manhattan.  This significance has not been lost to civic preservationists, as the neighborhood has been designated as a Historic District by the City of New York and designated as a National Historic Landmark District by the federal government.  The neighborhood has evolved from what was once a manufacturing district, and now into a vibrant assemblage of artist lofts and galleries and fashionable boutiques.
The task of this project was to restore and transform a 5 story historic manufacturing building located in one of the most vibrant neighborhoods of New York City into a modern residential building.
The deteriorating historic cast-iron façade was restored to exacting detail using historic pictures researched from the New York City Archives.  The interior was gutted except for the original cast-iron columns, and re-imagined for 4 modern residences with high ceilings that contribute to an authentic loft experience.  Each floor from the 2nd thru the 4th floor is one full-floor residential unit.  As part of the work, an additional story was added on top of the building, making the 5th and 6th floors a duplex unit with front and rear outdoor terraces and access to an additional rooftop terrace. The materials and finishes palette include hand-crafted glazed tiles, polished chrome fixtures, wide-plank wood flooring, and slab-stone kitchen counters.
Behind the historic façade, technology was purposefully incorporated to provide the highest level of convenience and service for the modern urban dweller.  Each residence is wired for complete home automation.  A virtual doorman, and available concierge and housekeeping service provide for all wants.  Security and privacy is assured with both a direct key-locked and access card-controlled elevator entry.
Skills:
Enlargements, Residential, Restorations