The Hit Factory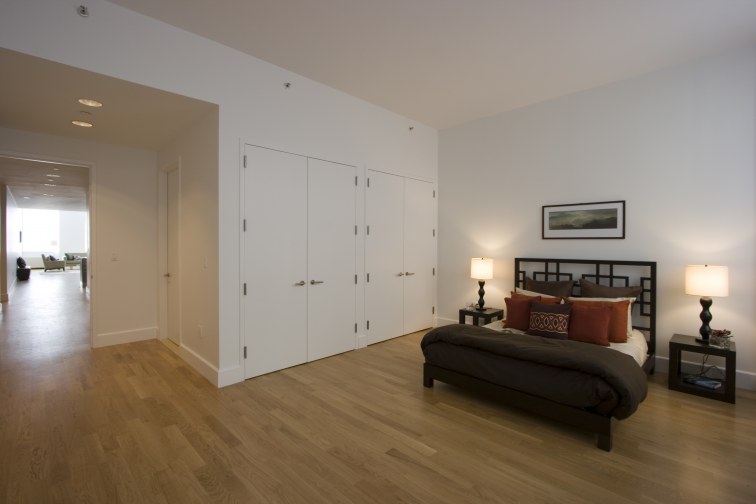 About this project
Our clients sought to renovate the legendary Hell's Kitchen recording studio, The Hit Factory, into a luxury condo building with loft-style residences and penthouse duplexes, while maintaining the showrooms of Gibson Guitar and Baldwin Piano on the first floor and the Music Theater International office on the second floor and utilizing three separate individual lobby entrances.
This building was originally built in the 1920's for industrial use.  Later in the 1960's, New York City's manufacturing economy became less significant than the media and finance sectors.  Around that time, the building was converted into a recording studio known as The Hit Factory.  In 2005, our clients acquired the building as the real estate market value began to eclipse the value of the recording studio uses.  As digital recording equipment was making it increasingly simple for artists to record outside of a traditional studio, The Hit Factory's recording studios in New York City closed.
The Hit Factory Condominium honors the musical history by maintaining the existing brick façade; it's name and sign, and by displaying an extensive collection of over 40 original gold and platinum albums that were recording during the Hit Factory's three decades residency.  Some hits includes Stevie Wonder's Songs in the Key of Life (1976), the Rolling Stones' Emotional Rescue (1980), Paul Simon's Graceland (1986), Billy Joel's Storm Front (1989), and Madonna's Bedtime Stories (1994).
The condominiums include 27 one-, two- and three-bedroom loft style residences and six two- and three-bedroom penthouse duplexes with private terraces.  The interiors of these residences have ceilings that range from 9 feet to 11 feet, select-grade oak floors, expansive windows, a dryer and washer in each unit, and a Modern Italian-design Valcucine kitchen that includes stainless steel cabinetry with state of the art equipment that utilizes environmentally conscious materials.
This seven story condominium offers an array of services and amenities which includes a 2,000 square-foot roof top terrace, underground indoor parking with car elevator, two residential keyed-entry elevators, individual storage units, color video intercom and security system, and a fitness center.  Additional amenities of the Penthouses include private terraces that range from 225 square feet to 1,400 square feet with both indoor and outdoor fireplaces.
Skills:
Enlargements, Interiors, Residential