PSF Seaport Suites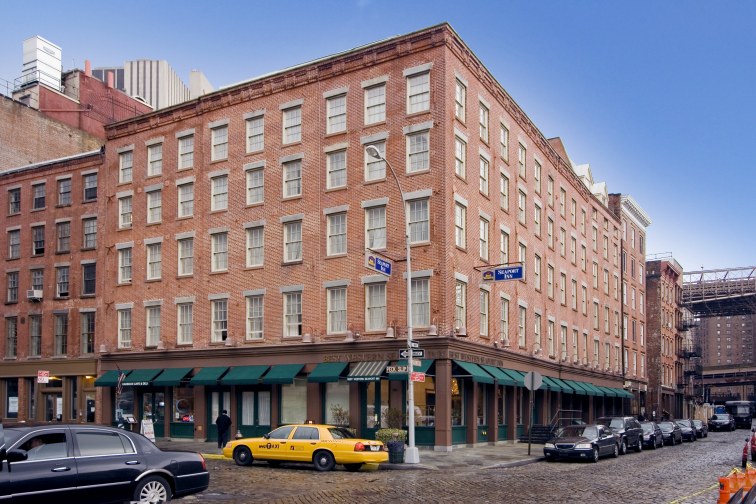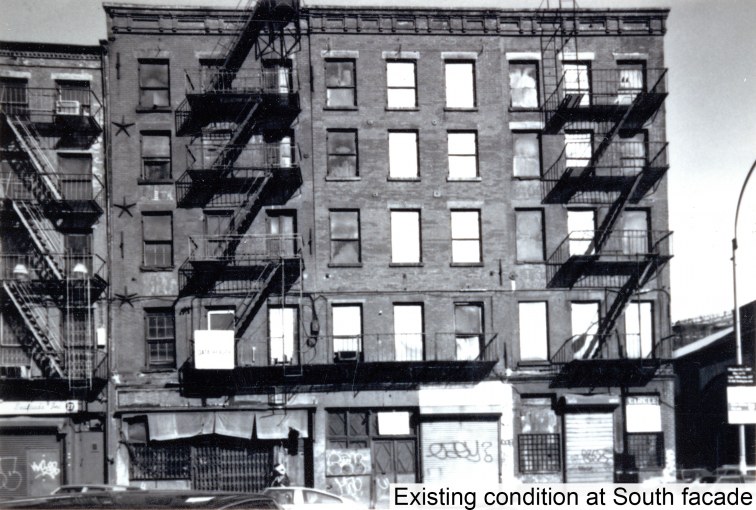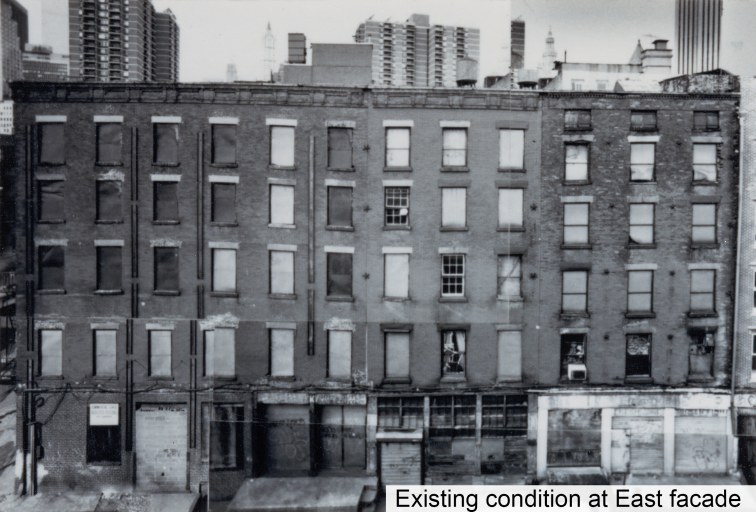 About this project
The PSF Seaport Project was a collection of five rundown buildings, 29, 31, 33 Peck Slip & 240, 242 Front Street, located in the South Street Historic District.  The project consisted of structurally stabilizing the five buildings and then combining them into one hotel.  Once the buildings were stabilized, they were to be combined and fully restored to create a 75 room hotel.  Two additional floors were added, a 6th and 7th Floors, which were visible from the street.
The buildings, prior to the work, were vacant and in very poor shape.  Structurally, they were not very sound because of their age and because of the ground conditions (low water table) generally found in the South Street Historic District.  After the buildings were stabilized, they were combined by breaching the exterior walls separating them with doors and adding ramps or stairs, as appropriate, to offset the different floor heights present between the buildings.
Restoration work on the building exterior included restoring and cleaning the masonry façade, installation of new wood windows, and restoring the cast-iron storefronts on all the buildings.  The project required obtaining a Certificate of Appropriateness from the Landmarks Preservation Commission and Approval from the City Art Commission.
The interior consisted of constructing combined new building systems, installing new elevator and stair cores and all the interiors.  The design for the interiors was guided by the requirements necessary for the proper operation of a hotel, and among other things, included the design of: the lobby, concierge, dining room, lounge and the individual hotel rooms.  Access to the outdoor terrace was provided to the 6th Floor rooms.
Skills:
Commercial, Enlargements, Restorations