NBC's George to the Rescue: Basement remodel for NYPD Officer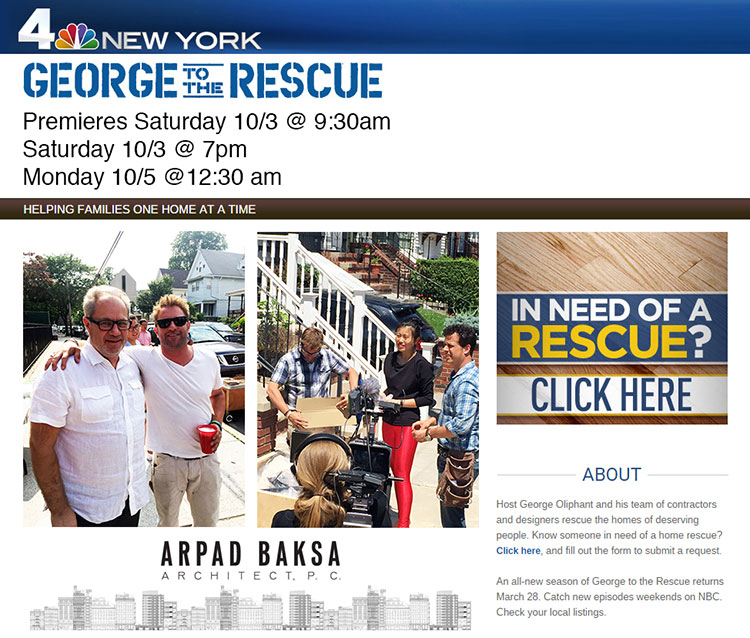 We were very excited to be featured on George to the Rescue on NBC New York. The new episode premiered Saturday 10/3. Host George Oliphant and his team of contractors worked with Arpad Baksa Architect to rescue a home for a deserving family in Queens!
Click here to watch the full episode on NBC New York.